Restaurant's #1 Employee
Restaurants #1 Employee
POS System for Restaurants
While some food establishments, such as bagel or sandwich shops, may not need a POS system at the opening time, especially if they aren't going to take credit cards, if restaurant has dreams of expanding or franchising, then they will have to hire the best employee, or in other words, a Restaurant POS System.
The point of sale system allows business owners to track sales, cash flow, food inventory and can help simplify your bookkeeping enormously.
Why it's Good for Business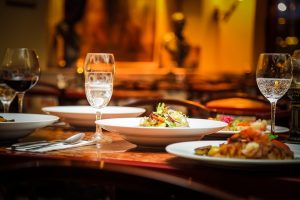 The high quantity of cash and credit that pass through a restaurant each day make a Restaurant POS system a necessity. Not only does the point of sale solution track every penny of your sales, optional merchant services make credit processor communication simple & seamless. This makes swiping credit cards more secure for both the business and its customers.
Benefits:
One benefit of a Restaurant POS system is that it creates a connection between the kitchen and the wait staff. Orders go through the POS, directly to the kitchen printer. Another great benefit of a restaurant point of sale solution is that it can track everything from orders to the most popular menu items. The POS system also acts as a time clock, and can help prepare payroll. This saves you a lot of money in your bookkeeping department. Along with the daily operations of running a restaurant, a POS system can organize profit and loss statement and sales tax all from one terminal!
Drawbacks:
The most obvious drawback to any POS system is that it is a computer, and subject to all the same technological whims. An important requirement to note when researching a system for purchase is what kind of warranties, installation and training the company selling the system offers.
Conclusion:
A reliable restaurant pos solution, included with some add-ons that increase the power of the point of sale can give an immediate increase in a restaurants productivity and profitability. Finding a company that offers the system, with add-ons. warranty, installation, training and merchant services might seem like a difficult task, but not impossible. The extra research will definitely be worth it.