Bar And Restaurant Point of Sale System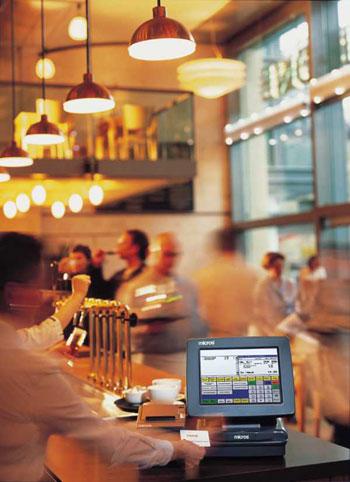 Bar And Restaurant Point of Sale System
Owners of every top restaurants spend large amounts of money on marketing and promotion of their products in various ways. Equally important is the task of processing transactions effectively at the point of sale. It's absolutely vital, therefore, that you invest in an excellent online Bar And Restaurant Point of Sale System so as to ensure that you can avail all the features and services offered to improve performance of your business and in turn make larger profits. You do not have to run a large-scale restaurant with a lot of functions for this. Even smaller restaurants would require a functional online Bar And Restaurant Point of Sale System to help manage the business. The question then arises as to how to go about choosing a good Bar And Restaurant Point of Sale System that would be right for your business. Allow us to provide you with some insight.
With rising food and labor costs, you need to ensure that you minimize the risks of anything going wrong between the register and the kitchen. This can only be done if you have an efficient Bar And Restaurant Point of Sale System. Your customers also expect you to be able to deal with orders for a combination of alcoholic and other beverages along with their meals thereby making it a bit harder to handle than handling just one function of business. You may find certain bar point of sale system that have features specific to bar POS alone that could be quite handy.
Running such a business can often means that a lot of inventory is lost due to theft or wastage. A restaurant point of sale system would help you keep track of this aspect of your business. Similarly you will also be able to improve accuracy with regard to transactions. All this would lead to higher profits in the long run.
Being the owner of a restaurant would typically mean that you hardly have any time to sit down and organize data and manage various tasks manually, more so, if you have branches in various parts of the nation. This is one reason why you need to consider AllianceBundle POS as your option. While it is true that different restaurant POS products can be found in the market today, AllianceBundle POS is the ideal option for those of you requiring Bar And Restaurant Point of Sale System.
Additionally, the flexibility that comes with AllianceBundle POS system makes it even more attractive. If you're travelling and find a few spare hours during which you can check some data relating to your business, you may be frustrated to find that you don't have the device on which you've installed your POS software. This could never happen with AllianceBundle POS because you can log on from anywhere as long as you have a working internet connection.
AllianceBundle POS offers a good combination of features under its four different plans that are ideal for bar and restaurant point of sale system. Under the 'advanced' plan, for example, you'll find features that help you keep track of liquor inventory and sales while helping you manage your menu for food items, tables, and so on. AllianceBundle POS also allows you to manage staff and even catty your marketing campaigns. Getting back to flexibility, you can access AllianceBundle POS on your laptop and even on an iPad!
bar and restaurant POS system bar POS system POS System restaurant pos system