Arts and Crafts Point Of Sale System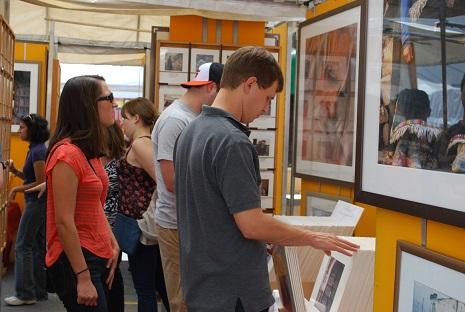 Arts and Crafts Point Of Sale System
Any retail outlet is greatly benefited with the aid of  AllianceBundle POS software program. The ability to keep track of inventory, manage sales and perhaps even marketing strategies are among the most basic features of a standard Arts and Crafts Point Of Sale System software program. When it comes to arts and crafts supply stores, a POS system such as AllianceBundle POS can do wonders to keep the store running the way you had envisioned.
Inventory tracking is the most basic feature of AllianceBundle POS systems. Of course, this is one of the most important features as well. In a typical arts supplies store, you can always count on a POS software program to keep track of the many different types of products without the slightest error. In addition to keeping a close watch on numbers, the AllianceBundle POS software program can also be programmed to keep an eye on expiry dates. Some paints tend to become unusable after a specific amount of time and it is important to make sure that your POS system does what's necessary to make sure that the products are sold before they go bad. The monitoring of inventory goes hand in hand with the replenishing of stocks and ordering new goods to sell at the store. While the POS system such as AllianceBundle POS will keep an eye on the inventory levels, it will also alert you when you need to purchase new items to replenish the stock.
Arts and crafts stores have to be able to provide speedy services just like any other store. Therefore, it is important to pick a point of sale software system that allows you to monitor and record sales fast to make sure that your customers are always happy with your service. Arts and crafts stores are considered to be niche stores that cater to a very specific audience. Therefore, you have to be careful in the maintaining of a high level of service quality. Of course, advertising to the targeted market won't hurt either.
When it comes to advertising, most store owners consider it to be a highly expensive task that requires a great big pile of cash to get started. However, with the right POS system, you will be saving money by being able to customize your marketing plan to appeal to the right audience. Arts and Crafts Point Of Sale System such as the AllianceBundle POS would be ideal. . You will be creating this specific strategy employing the data gathered from your own store. The best selling products within your store, poor sellers and items that people keep requesting as well as what your competitors are selling can help you make a better marketing plan with the aid of your AllianceBundle POS software program. In addition, making sure to provide discounts at the appropriate times of the year (the starting of the school year for example) is also important. Arts and Crafts Point Of Sale System can be programmed to help you keep updated about all the important factors that can generate sales for your crafts store. In addition, you can use the program's assistance to create flawless plans to host events to attract yet more customers.
Arts and Crafts Point Of Sale System are fully customizable so give our knowledgeable sales team a call to find the perfect fit for your business! 1-888-405-8706.
arts and crafts point of sale system arts and crafts pos POS System