No Two POS Solutions Are Alike
A Jewelry Store doesn't need Kitchen Printer capabilities & a Bar or Nightclub aren't required to use Digital Menu Boards. Clothing stores won't need delivery services & a Bakery has no use for layaway plan software. Every industry is unique. So we build custom Bundles specific to YOUR industry. Not "one-size-fits-all" solutions.
INDUSTRIES WE SERVE
2 Ways 2 Own
Just like industries, businesses also have unique finances. Some owners start their business with funds in excess, while others are watching every dime. We prepare for both instances. Our POS System Leasing starts as low as $79/Month while our Buy Now Bundles can be bought for as low as $1800. No matter which decision you make…it'll be the RIGHT decision.
LEASE or BUY NOW
Here, we are all about results. Here are some of our clients who chose to share their experience with Alliance Bundle say about their pos system leasing solutions.
Latest POS News
While some business owners may just be looking for great POS system leasing, others genuinely, want to learn more about POS systems and the many extensions & add-ons available. We offer some valuable POS system information for those seeking to increase their point of sale knowledge.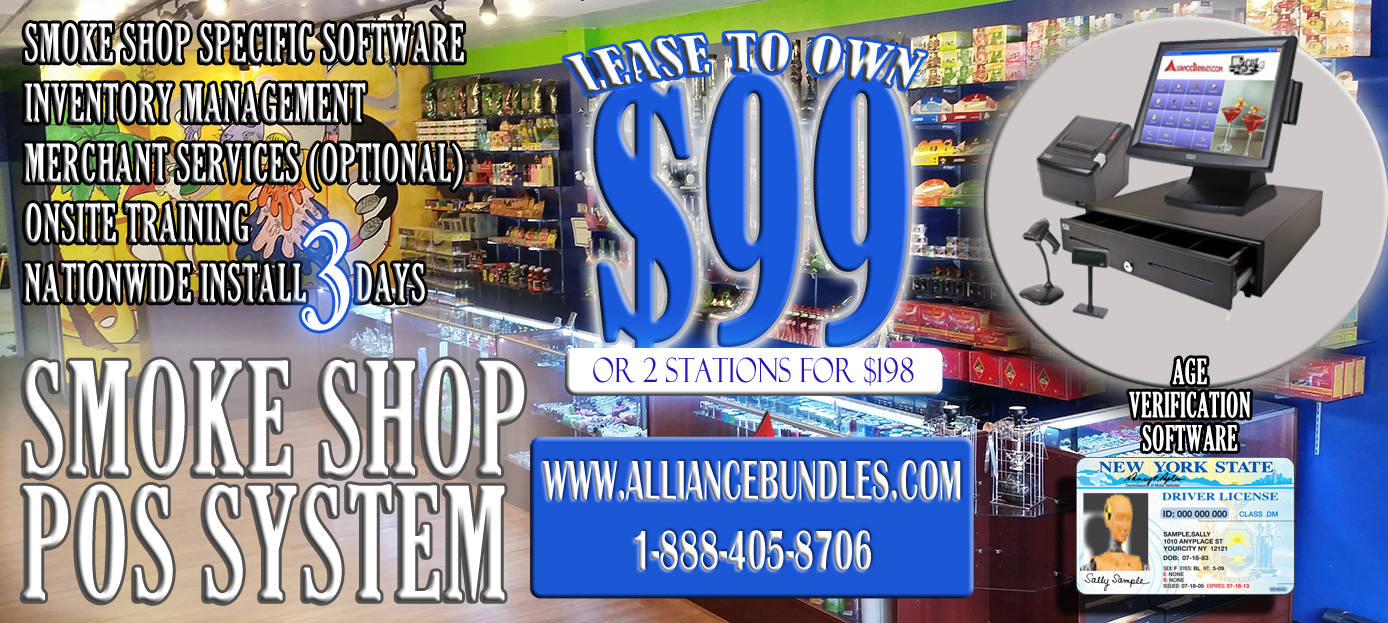 The times where smoke shops were looked down upon and marketing was at a minimal, are no more. Smoke shops are popular, active and fully stocked! If you are the[…]
Read more
---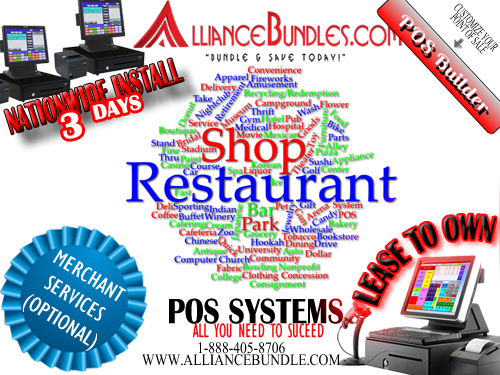 Start-Ups Requirement for a Strong Business Foundation   So, you have taken a giant leap and completed the most difficult part of a start-ups business plan, and that is, starting[…]
Read more
---
Nowadays, Point of sale system is increasing in demand because it is getting more advanced. As the power of technology increases, the capacity and competency of POS systems increases. Therefore,[…]
Read more
---
POS System Leasing