Web Based Point of Sale System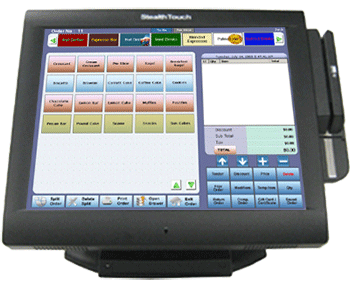 Are Web Based Point of Sale System better than regular systems?
Web Based Point of Sale System
Many restaurants of all sizes have been turning to Web Based Point of Sale System. This is because of the many different features it offers which are not available through even the basic usage of a POS system. One of the main features it allows is the ability to maintain a properly updated system without an in-house IT guy on your staff or always coming to the restaurant. A POS System such as the AllianceBundle POS would be ideal.
Other benefits of the AllianceBundle web based restaurant POS include helping with sending payroll to a separate payroll company, remote access to the system and access to the web based reservation software.  These are just a few of the many different reasons why restaurants have been making the switch to this highly evolved way of keeping track of orders and sales.
Updating the web based restaurant point of sale system
One thing which every POS system needs is constant upgrades. These can be to help the system move faster, eliminate bugs or to improve the user interface. This has usually meant for an IT guy to come by the restaurant either while you are trying to do something else, or in the middle of the night. Most restaurants do not have time during the day and do not trust someone in their store late at night.
Web Based Point of Sale System allows an IT to remotely access your system. They can then upload any software directly to the system. With remote access, they can reconfigure and alter settings just as if they were in your store at a terminal. This helps for your business to be able to stay on task as well as reduce the amount of risk you have.
Reservations through the web based restaurant POS system
Web Based Point of Sale System is being used more and more to take reservations directly over the internet. The software no longer requires an operator to input the data from the guest. The only time many restaurants have the hostess looking at the information is to call and get a confirmation of their intent to keep their reservation. It is more of a courtesy call for restaurants with a cancellation policy.
One of the great sell points for using the AllianceBundle Web Based Point of Sale System to accept reservations is because it allows guests to quickly and easily see which table they are requesting. This makes it where they are not reliant on your employees to pick out the table they will be dining at. You will also be able to get special instruction for the dinner which will be shared with all persons on staff who need to know.
point of sale system POS POS System web based point of sale system web based pos