Table Service Point Of Sale System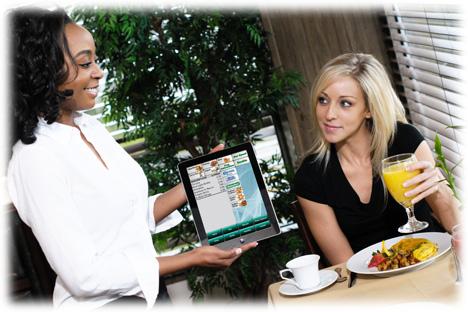 HOW TO PICK Table Service Point Of Sale System
Although common in most dining establishments, table service is never something to be underestimated in terms of complexity. The typical characteristics of a table service restaurant include the allocation of waiters and waitresses to the customers' tables. In other words, in this type of establishments, the service is provided, literally, at the table. If you too are running a restaurant that offers table service, it is important to try your absolute best to think about a table service point of sales software that will help keep everything running smoothly.
The selection of table service point of sale system for a delivery restaurant is no easy task. There are specific features that will help you to conduct your daily tasks in a more organized and less hectic manner. Take AllianceBundle POS for instance. The program offers all of the necessary standard features to allow all different types of restaurant owners to co-ordinate all the necessary aspects of a table-service restaurant. As a restaurant that offers table service, it is important to pay a great deal of attention to come up with ways to make the most of your employees. Apart from the kitchen staff, it is also important to keep the table waiting staff allocated to the customers at all times to make sure that the restaurant service runs at full efficiency. AllianceBundle POS can be easily configured to organize the table servers to the highest levels of efficiency. Patrons of table service restaurants always expect high quality services and it is advised to always invest on Table Service Point Of Sale System that is definitely capable of handling the workload at the lowest possible cost.
Offering table service in a restaurant creates all sorts of complicated situations. It is not at all uncommon to find customers,who may make unusual orders, take an awfully long time to decide, make special requests and probably even have children to serve. If all this is left up to the servers to deal with, then dinner rush will turn into an unpleasant nightmare for servers as well as the kitchen staff. In addition, if the service is not performed in a timely manner, it will definitely mean unhappy customers and a bad reputation for your restaurant. This is why you should always invest in an affordable, yet effective Table Service Point Of Sale System such as AllianceBundle POS to help you run things in a highly organized way.
A POS system such as Table Service Point Of Sale System is an essential element of a restaurant. Since they can be easily integrated in to hardware devices such as iPads, touch screen monitors and regular computers, you will have a table service system that is unmatchable. After all, isn't that what you want from your restaurant? Apart from the table service arrangements, quality software for Table Service Point Of Sale System will also take good care of the financial aspects of the business as well. From the daily revenue and expenses all the way to tips and stock levels,  Table Service Point Of Sale System is absolutely essential to run the restaurant that truly pleases its customers.
pos syste service POS system Table Service Point Of Sale System table service POS