Coffee Shop POS System
KEEP YOUR COFFEE SHOP RUNNING WITH THE RIGHT POS SYSTEM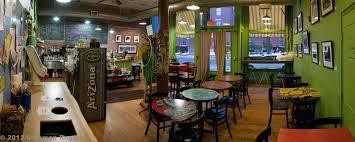 Who doesn't love to sit down at a quaint little coffee shop on a cold evening?
The truth is, coffee shops are somewhat common in urban areas where they are highly popular. It would be tough competition to deal with the many small coffee shops as well as the global giants. Making your coffee shop uniquely attractive is a great way to lure in new customers.
The coffee shop environment is considerably different in comparison to most other restaurants. However, a POS program such as the AllianceBundle POS can definitely provide a great deal of management assistance in many ways. For instance, you are bound to have a wide range of coffee beans to order, different blends to keep track of as well as the drinks that you are serving. All this will have to be efficiently managed with a POS program such as the AllianceBundle Coffee Shop POS System in order to make sure that nothing gets left out.
Coffee shops often use espresso machines and other coffee based beverage making machines in order to keep up with the demand. These machines have to be properly maintained in order to make sure that you are able to keep the store open and to serve the customers. Therefore, along with keeping the kitchen and dining areas clean, equipment maintenance also has to be managed with the right POS software program. The AllianceBundle Coffee Shop POS System is a perfect example for a POS software program with the ability to delegate your employees to do the right tasks at the right time.
The mark of a good coffee shop is the range of coffee blends and beverage options that they provide. There simply has to be something for everyone. Managing the supplies is the key to making sure that your diverse menu is able to stay up at all times.
The AllianceBundle Coffee Shop POS System is ideal for making sure that the supply schedules and inventory checks are performed with accuracy and right on time, every time.
Here are a few additional features of our AllianceBundle Coffee Shop POS System:
❖     Track Employee Hours and Wages
❖     Find Out Your Best And Worst Selling Items
❖     Keep Track of Inventory and Ingredients
❖     Free Gift Card Processing
Our Coffee Shop POS System is fully customizable so give our knowledgeable sales team a call to find the perfect fit for your business! Call us at 1-888-405-8706 now!